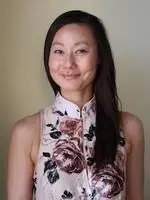 Welcome to my website and thank you for taking the time to learn more about my psychotherapy practice. I am a licensed clinical psychologist serving the states of CA, CO, and RI and work with adults to live their lives with more freedom, fulfillment, and creativity by understanding and resolving difficult challenges they face.
We can develop patterns of coping to face what life throws our way. Sometimes, our usual ways of coping can get overwhelmed or limit us. The process of therapy can shed light on these patterns and allow for living our lives in the present more fully and intentionally.
My focus is on providing a supportive and interactive dialogue with you to remove these blocks and to build upon your strengths and resilience so you can take the actions that feel most aligned to you in your career, relationships, and well-being. My approach is warm, collaborative, direct, and strengths-based. I draw from psychodynamic depth psychology, neuropsychological sciences, multicultural awareness, EMDR and mindfulness based practices to address your unique background and place in your life.
I look forward to hearing from you.